Corset Options


Many of our clients choose to upgrade certain aspects of their corset in order to better suit their particular corset needs. These options can be added on to the majority of the corsets we currently offer. There are several customization options from which to choose:



Spiral Steel Boning (Cost: $15.00 US extra)


Spiral steel boning is a special type of steel boning that bends in all directions, compared to the more rigid "back and forth" of conventional flat steel boning. Spiral boning allows for greater flexibility and overall comfort when wearing a corset, as it allows one to bend much more easily at the waist. Many women find that a corset with spiral boning does not push uncomfortably into the flesh under the arms after wearing one for several hours, especially for Plus Size women.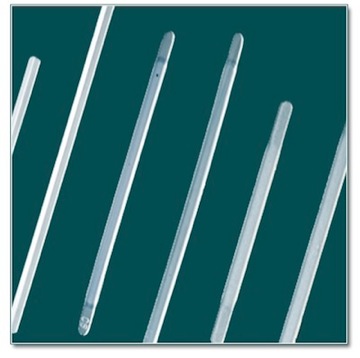 Standard Flat Steel Boning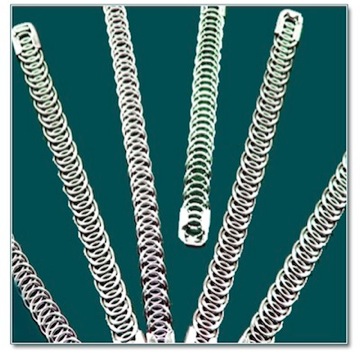 Spiral Steel Boning




We highly recommend considering an upgrade to spiral steel boning if:
- you are a novice to corset wearing
- you plan on wearing your corset for upwards of 6 hours at a time
- you plan on being rather active while wearing your corset
- you have a very curvy, exaggerated hourglass-shape, or a Plus Size body type

The majority of our corsets come with a default of flat steel boning, except over the bustline where it is spiral steel boning.



Special Lacing Bone (Cost: $15.00 US extra)

This is a special steel bone with lacing holes that replaces the standard grommet holes. Lacing bones give greater overall structural strength and durability to a corset. This is particularly useful for those who wear their corsets very often or daily (such as Renfair reenactors), or wish to have extra back support.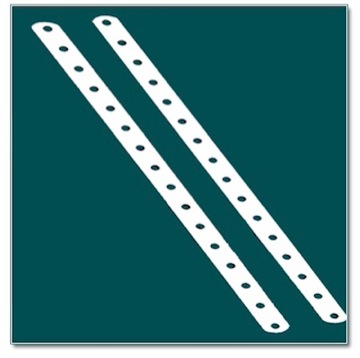 Special Lacing Bone




Custom-Tailoring (Cost: $75.00 US extra)

We offer custom-tailoring as an option on the majority of the corsets that we currently offer. If you have a non-standard body type, unusual body measurements, a Plus Size figure, or just wish to have the perfect fitting corset, then custom-tailoring is the way to go!

Custom-tailoring is based on your personal body measurements, ensuring a perfect and comfortable fit for your figure, whatever your size or shape. We will provide you with a list of measurements needed, as well as measuring tips. It's a good idea to have a friend help to measure you for the most accurate results.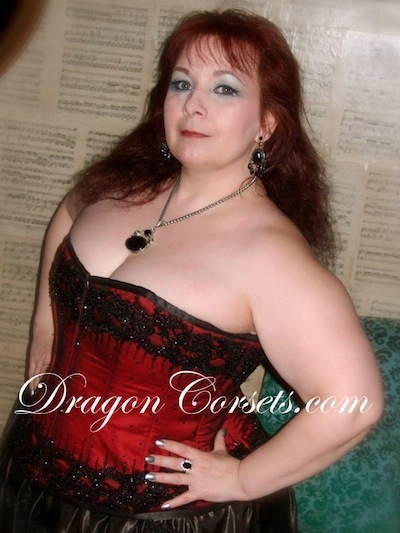 An example of the perfect fit of a custom-tailored Duchess Overbust Corset for a Plus-Size figure, from our Diva Collection. It has also had the spiral steel boning and special lacing bone options added.